This week I purchased a 20+ year old Custom Designed Drawing/Animation Table with an Alan Gordon Animation Disc and Lighting Unit included. This table was once owned by a Walt Disney Animator who had it build for his/her personal home studio. Just three years ago it was sold to Danny who gave it as a gift to his girlfriend Mikki who is a working Commercial Production Designer. Just recent They both moved in to their new home and have no room for it and decided to post it on craigslist and sell it.
Once I seen the post I immediately contacted the seller with numerous reply's in hopes that nobody else picks this thing up. After a few days I started to get nervous and thinking well maybe its been sold, or maybe the listing is bogus, a fake, or spam or something. I got a response back "Hi the table is still available. Please text me when you want to pick it up $200 cash only. Thanks"
My brother and I picked up the table within an hour or two. The table measured 72″x37″3/4 and the stand was 48″x28″. The whole table didn't fit in the car, but after some adjustments it fit tightly, we practically were seated on the dashboard. (we later pulled over and organized things)
Before I left, I told the Mikki & Danny Thank You, and that I will take very good care of this table.
Here are images from the craigslist post: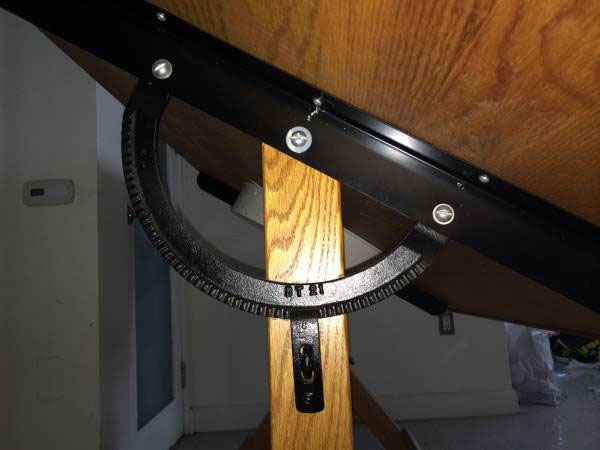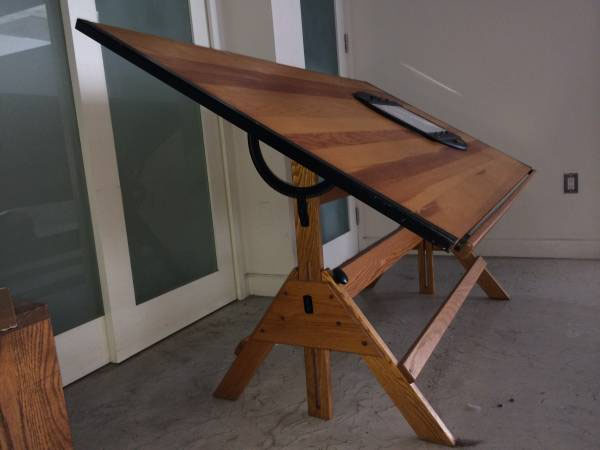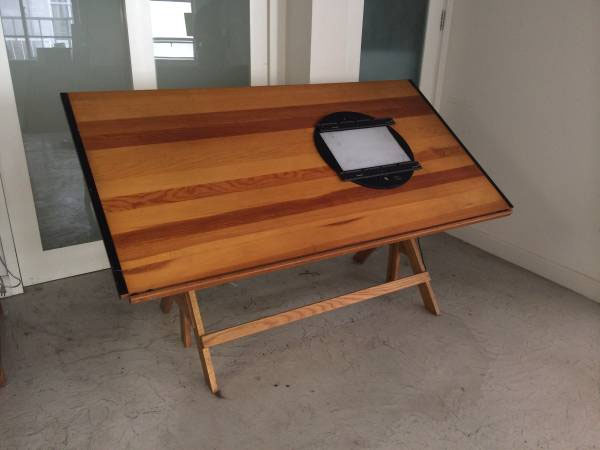 Its now set up at my home studio (: